Is Microsuction Safe for removing Earwax?
by Jason Levy
---
Posted on 2021-06-24 19:32:33
---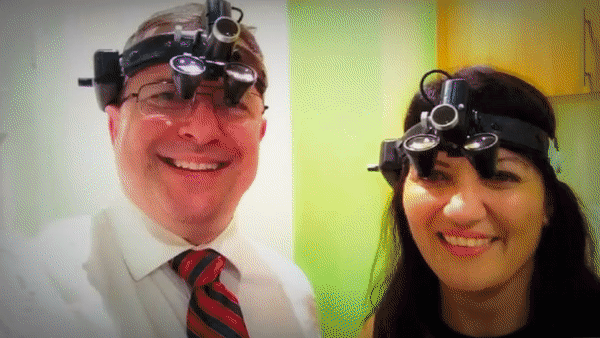 ---
What is the Microsuction Earwax Procedure?
If you are suffering from earwax problems at home in and don't like the prospect of ear wax syringing by water irrigation then why not try visiting a registered qualified senior audiologist who can carry out microsuction ear wax removal.
They will inspect your ear using a procedure called otoscopy which is ill carried out through an examination of the ear to establish the full extent of your earwax problem.
Otoscopy can at this point also reveal if the condition and health of your ears is in a good state of health generally, and the audiologist will be able to determine if it is safe to proceed with the microsuction. If the otoscopy uncovers a problem that would make it unsafe, then our ear wax removal specialist will discuss other options that would be open to you.
This is a painless and efficient way to reinstate any temporary hearing loss due to an overabundance of earwax. No waiting and no messy weeks of softening prior to the procedure.
Visit our website at Earwaxremoval. Net
Microsuction is the removal of ear wax using suction incorporating the use of a microscope or surgical loupes. Microsuction is carried out through a 2mm Zoellner tube, but a 1. 3mm fine end may be used when working close to the eardrum. Endoscopic earwax removal is considered to be the safest method for the removal of earwax using an otoendoscope or video-otoendoscope to view the ear canal and eardrum, and various removal tools such as suction, the jobson Horne probe, earwax hook, or crocodile forceps.
Each method requires different skill sets and further training under a qualified Audiologist consultant which is recommended if ear wax will be removed endoscopically.
Benefits of Microsuction Ear Wax Removal
Unfortunately, the size and shape of your ear canal and the amount and type of ear wax is genetically determined and thereby cannot be avoided if you are in the vulnerable group of people who suffer from the condition.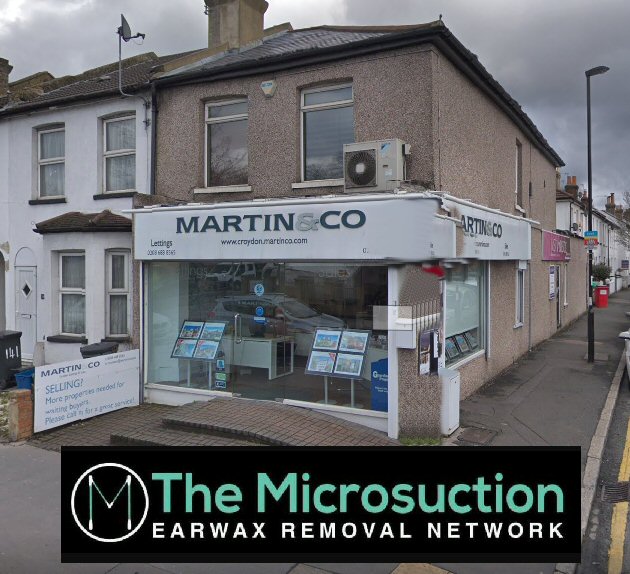 In order to reduce ear wax build-up, we recommend applying one squirt of earol (a sterile, sealed olive oil spray) into each ear once or twice a week. If however you already have a blocked ear, we recommend you apply two squirts of earol twice or three times a day for three or four days and then attend one of our expert microsuction ear wax removal clinics which are situated at various locations in London, The home counties, Norfolk, and the Midlands.
Please don't put cotton wool in after applying earol, as it will just absorb the olive oil and stop it from doing its work.
The microsuction ear wax removal network is an audiologist-led organisation that was founded by Qualified Audiologist Jason Levy. Jason has over 20years of experience in the hearing industry, including work in the NHS and the private sector. His team of Specialists have been handpicked for their passion for helping people and their proven experience in health care, as well as their high level of training and skill in ear wax removal.
Audiologist-led Network Of Earwax Removal Centres
Independent earwax removal centres we are building a network of trusted independent earwax removal specialists so you can easily get the care and attention of a skilled and committed pro to learn more.
Micro Suction Earwax Removal
Micro-suction is the safest and quickest method of earwax removal, also used to safely remove foreign bodies present in the ear canal. "wax is basically a self-cleaning service for our ears, and protects the sensitive ear canal from things like bacteria and debris that can cause infections. Never put anything in your ear yourself, and, if you are bothered by the feeling of a blockage, just see your GP or a hearing specialist" advises, hidden hearing, Yvonne Doyle, audiologist of the year.
Microsuction is the process of removing ear wax from the ear canal using a medical suction pump, suction wand and either surgical loupes or a special ear endoscope. The ear endoscope is a surgical instrument with fibre optic fibres around the circumference and a solid lens down the middle. The fibre optic fibres carry light into the ear canal so that the procedure can be viewed by the practitioner on a small screen. Microsuction is by far the most effective method of earwax removal. Traditionally only performed in ent clinics due to the size and weight of the equipment, it can now be performed by appropriately trained individuals in smaller clinics due to portable suction pumps and visualisation equipment now available.
Privacy policy who we are the microsuction earwax removal network is a division of first health ltd, which includes London hearing aids, the London tinnitus treatment clinic and hearing first. All divisions are primarily involved in promoting and disseminating information about ear and hearing health, as well as providing treatment for various ear and hearing.
Looking For Ear Wax Removal in Worcester?
Microsuction earwax removal is a mainstay of the clinical ear care we offer in our hearing aid centre in Worcester. As part of our commitment to offering cutting edge and comprehensive ear care to our patients, we felt that we needed to offer this service. In order to offer the service we have invested in the best available clinical ear care equipment available and we designed a purpose-built suite for undertaking clinical ear care. We offer irrigation earwax removal as well, but we find that many of our customers prefer microsuction.
Ear Wax Removal in London
Better than ear syringing! at the microsuction earwax removal network, we only use microsuction to remove ear wax. Ear syringing (now known as "irrigation"), is offered by fewer and fewer GP surgeries due to the potential complications that may arise. Perhaps you have experienced ear irrigation multiple times without any issues.
The Microsuction Earwax Removal Network
Here at the microsuction earwax removal network, we think that microsuction is our best treatment for ear wax removal as it achieves immediate relief from discomfort if you have a blocked ear. Using the latest equipment we pride ourselves on our technological skills and our customer care. In fact, many of our patients tell us we are the best for ear wax removal and microsuction London.
Saturday earwax removal clinic at the microsuction earwax removal network, we are excited to announce that we will be adding a Saturday earwax removal clinic at our baker street branch from 16th April 2016. Joining us will be Jaspal Kaur, an experienced audiologist who was trained in microsuction at Rotherham primary ear care centre.
---